7 Mushroom Tincture Blend
Regular price

Sale price

$20.00 USD

Unit price

per
Our organic dual-extracted  7 Mushroom blend powder can be used as a source of antioxidants and to strengthen and modulate the immune system enhancing overall, daily health and wellbeing. 
Benefits

Our organic 7 Mushroom powder blend can be used to:

- Support and modulate the immune system.
- As a source of antioxidants.
- Maintain general, daily health and wellbeing.
How to Use

Take 2-3 ml of our organic Seven Mushroom tincture, up to twice per day.

Our Seven Mushroom tincture is best taken directly beneath the tongue or in a small glass of water, but can also be consumed with coffee, tea, smoothies, elixirs and more.
Ingredients

Made using 100% Organic Mushroom Fruiting Bodies

Turkey Tail (Trametes versicolor), Cordyceps (Ophiocordyceps sinensis), Shiitake (Lentinula edodes), Chaga (Inonotus obliquus), Reishi (Ganoderma lucidum), Maitake (Grifola frondosa) and Lion's Mane (Hericium erinaceus), Organic & non-GMO Cane Alcohol, Locally Sourced Spring Water.

1:4 Dual Extract
Using with Reverence

NPN: 80115050

- Consult a Health Care Practitioner prior to use if you are pregnant or breastfeeding.
- Store out of direct sunlight, at room temperature for best preservation (lasts up to 4 years).
Share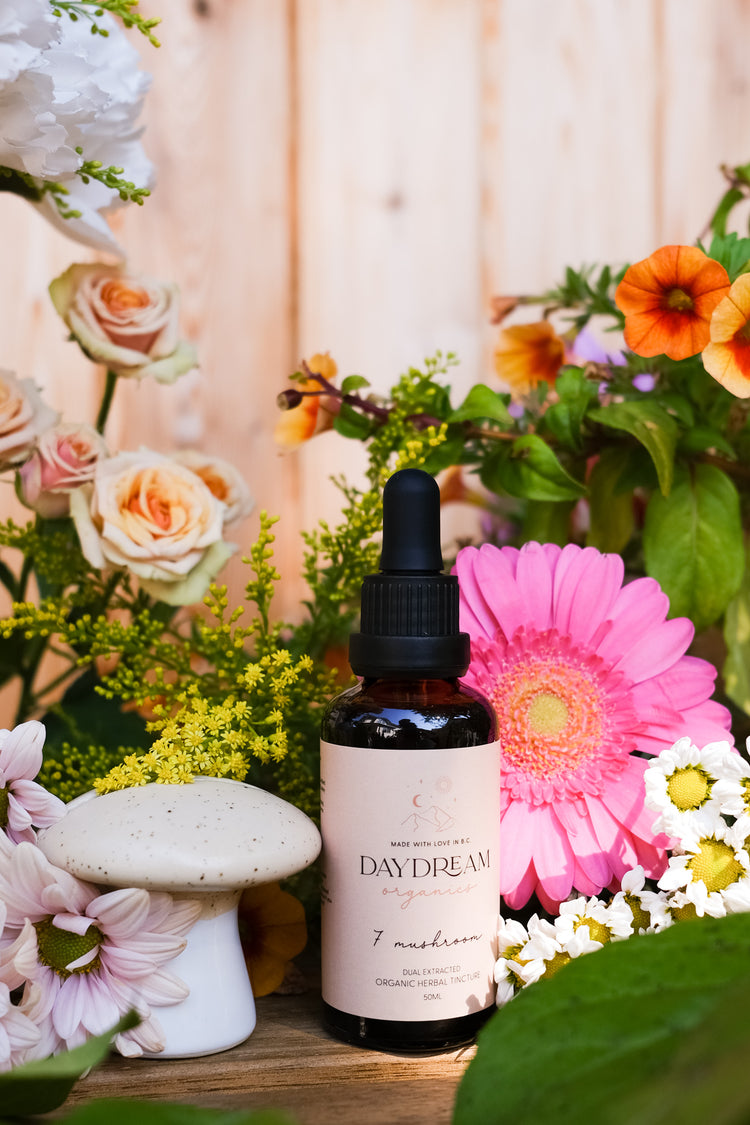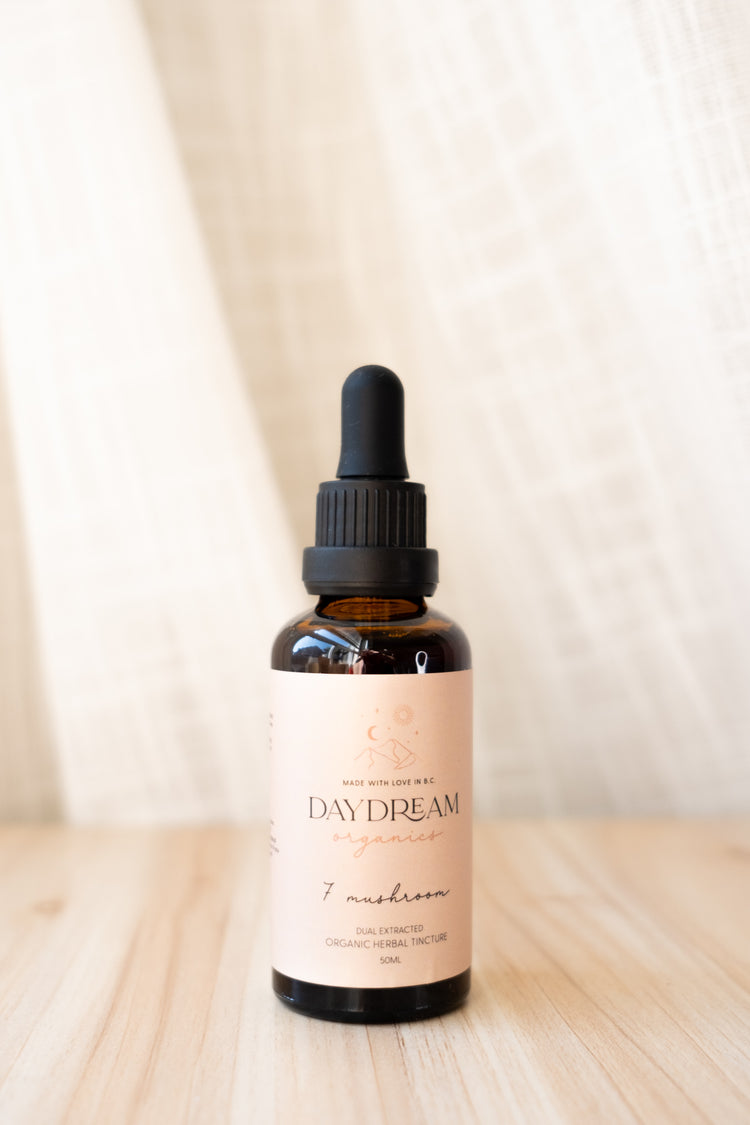 Amazing!
I absolutely love this tincture! Within the first week of using it daily in my coffee and smoothies I felt so much calm come over my body from the adaptogen properties and my mood swings subsided.
My brain fog immediately lifted and I found so much clarity with being able to focus on day to day tasks.
Next my immunity I could feel my body coming down with something and within a day I could feel my body doing the work without any symptoms coming up from whatever my body was fighting. If you're someone new to tinctures and not sure where to start I would definitely recommend this one to start!