Digestive Botanical Bitters
Regular price

Sale price

$20.00 USD

Unit price

per
Benefits of our digestive botanical bitters blend include kickstarting and stimulating your digestive system to help your body break down your food and absorb nutrients with ease. 
The History of Digestive Bitters:
Our digestive botanical bitters are an ancient practice reimagined. Botanical bitters, now more commonly known as aperitifs, digestifs or cocktail bitters, began as medicinal products that were used to aid better digestion by stimulating the appetite and digestive system. To make the bitters more enjoyable to consume, people began adding them to their pre-dinner cocktails and drinks, which led to bitters and various alcohols such as Campari and Aperol becoming what they are today. 

Benefits

Benefits of our botanical digestive bitters include:

1. Promotes saliva and stomach secretions (such as bile and HCL), helping to break down food and support optimal nutrient absorption.
2. Enhanced production of digestive enzymes for efficient and easy food breakdown.
3. Supports regular bowel movements.
4. Prevents and eases digestive discomfort such as nausea, bloating, abdominal pain, flatulence and more.
5. Supports a balanced appetite.
How to Use

Take 2-3 ml of our organic Botanical Bitters tincture approximately 30 minutes prior to your meal to stimulate your digestive system and promote better breakdown and absorption of your food throughout the entire system.

Our Botanical Bitters tincture is best taken directly beneath the tongue, but can also be used as an ingredient in your favorite cocktails, mocktails, sparkling waters and more! Check out our favorite pre-dinner cocktail recipe using our Botanical Bitters here (linked to blog post).
Ingredients

Made Using 100% Organic Herbs

Wormwood (Artemisia absinthum), Angelica (Angelica archangelica), Calamus (Acorus calamus), Rose Petals (Rosa spp), Rosehip (Rosa canina), Burdock (Articum lappa), Ginger (Zingiber officinale), Dandelion (Taraxacum officinale), Fennel (Foeniculum vulgare), Chamomile (Matricaria chamomilla), Oregon Grape (Mahonia aquifolium), Licorice (Glycyrrhiza glabra).
Using with Reverence

We encourage you to use all of our products with the utmost care and a deep reverence for the power of the herbs. While herbs can offer a variety of incredible benefits to human life, they must also be used with caution in order to avoid any adverse effects or interactions.

What works for one person might not be the same for another, it's important to consider any medications or pre-existing conditions you may have and how the herbs may impact these. We insist that you thoroughly research herbs and consult a professional and trustworthy healthcare practitioner prior to the use of any herbs, especially if you are pregnant, breastfeeding or taking any other forms of medications.

The information presented here is for educational purposes only and is not intended to diagnose, treat, cure, or prevent any disease. These statements have not been evaluated by the FDA or Health Canada.
Share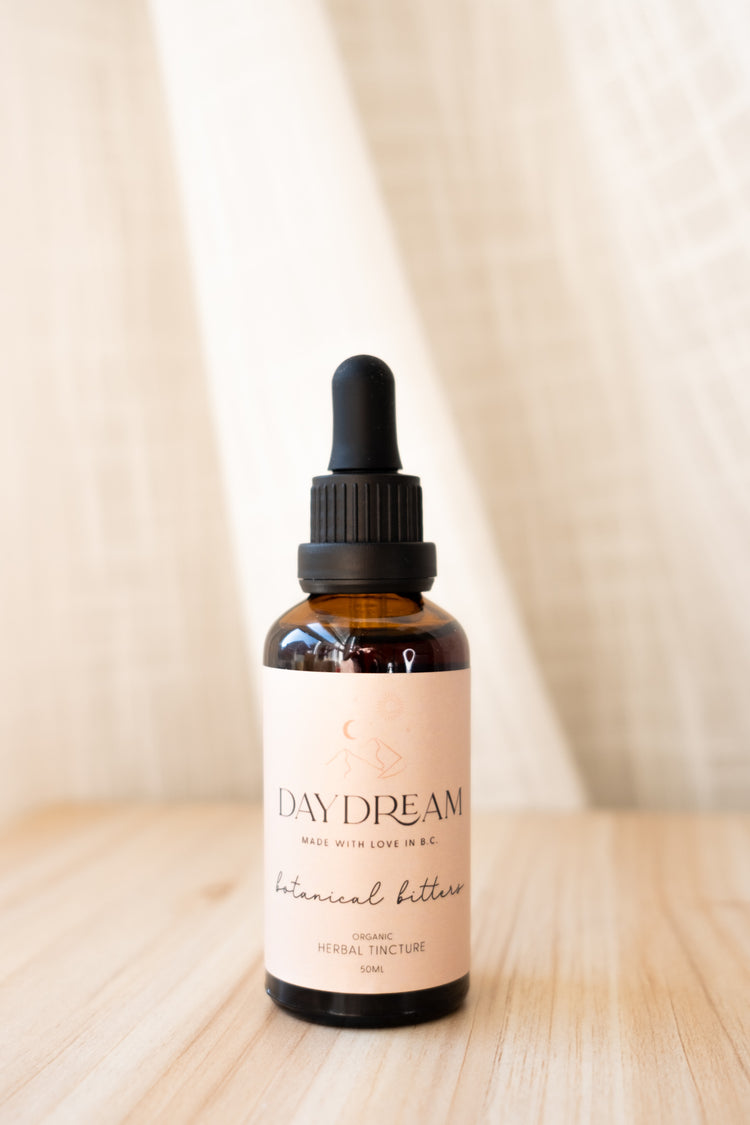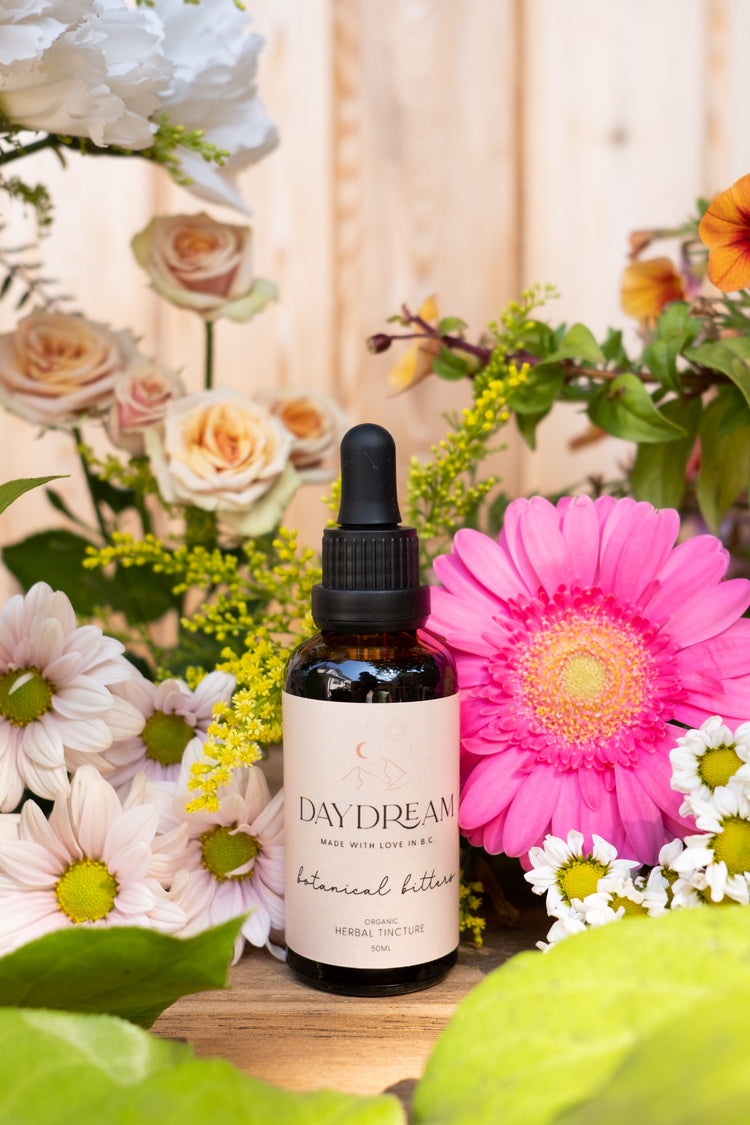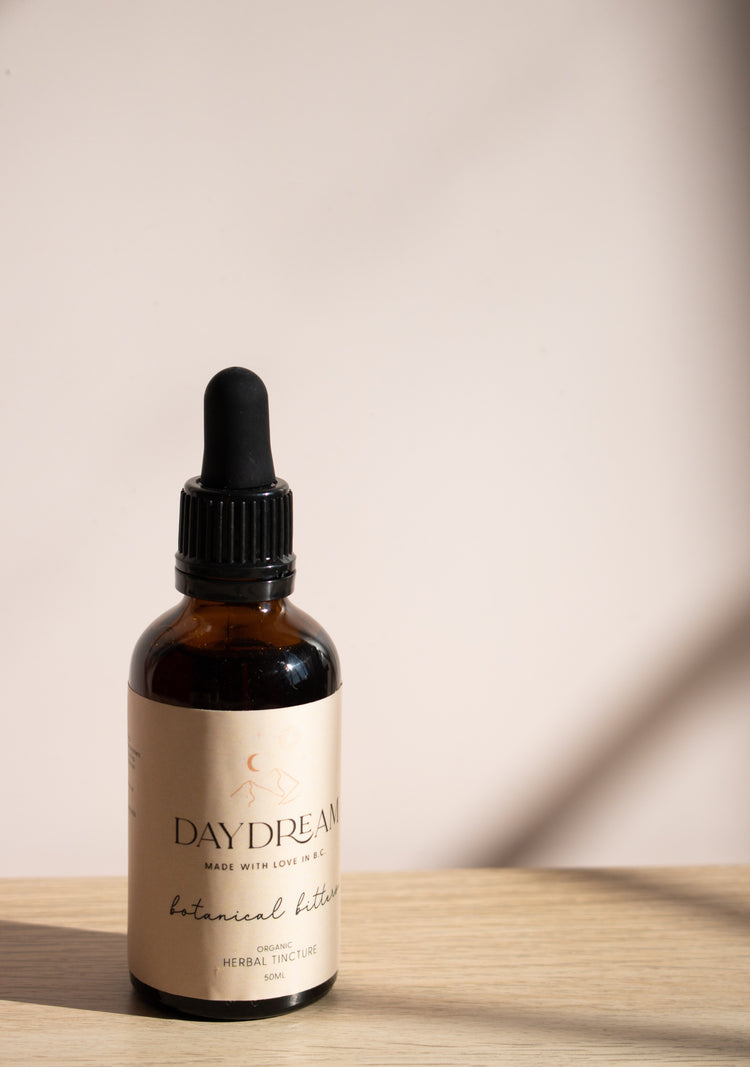 Best Bitters
These bitters are life changing. I always take some before my meal and feel great after, never bloated.