Moon Cycle Herbal Tea
Regular price

Sale price

$17.00 USD

Unit price

per
Our Moon Cycle herbal tea has been formulated with a blend of herbs known for their ability to support hormone balance, balance the menstrual cycle and ease symptoms of PMS.  

Benefits

Our Moon Cycle Herbal Tea Blend can help to:

1. Lend support during the menstrual cycle and menopausal phase.
2. Support hormonal balance & health.
3. Relieve menstrual and menopausal discomfort such as cramping, bloating, fluctuating temperature, etc.
4. Support a balanced mood.


How to Use

Add 1-2 tablespoons of our Moon Cycle herbal tea blend to hot water and allow to steep, covered, for approximately 10 minutes. Enjoy on its own, or with lemon, honey or additional ingredients of your choosing.

Alternatively, place 1-2 tablespoons into a glass of water, cover and store in the fridge for approximately 6-8 hours for a cold infusion.
Ingredients

Made from 100% Organic and Sustainably Sourced Herbs

Chaste Tree Berries (Vitex agnus-castus), Black Cohosh (Cimicifuga racemosa), Sage Leaf (Salvia officinalis), Motherwort herb (Leonurus cardiaca), Sweet Fennel Seed (Foeniculum vulgare), Orange Peel (Citrus x sinensis), Schisandra Berries (Schisandra sinensis).
Using with Reverence

We encourage you to use all of our products with the utmost care and a deep reverence for the power of the herbs. While herbs can offer a variety of incredible benefits to human life, they must also be used with caution in order to avoid any adverse effects or interactions.

What works for one person might not be the same for another, it's important to consider any medications or pre-existing conditions you may have and how the herbs may impact these. We insist that you thoroughly research herbs and consult a professional and trustworthy healthcare practitioner prior to the use of any herbs, especially if you are pregnant, breastfeeding or taking any other forms of medications.

The information presented here is for educational purposes only and is not intended to diagnose, treat, cure, or prevent any disease. These statements have not been evaluated by the FDA or Health Canada.
Share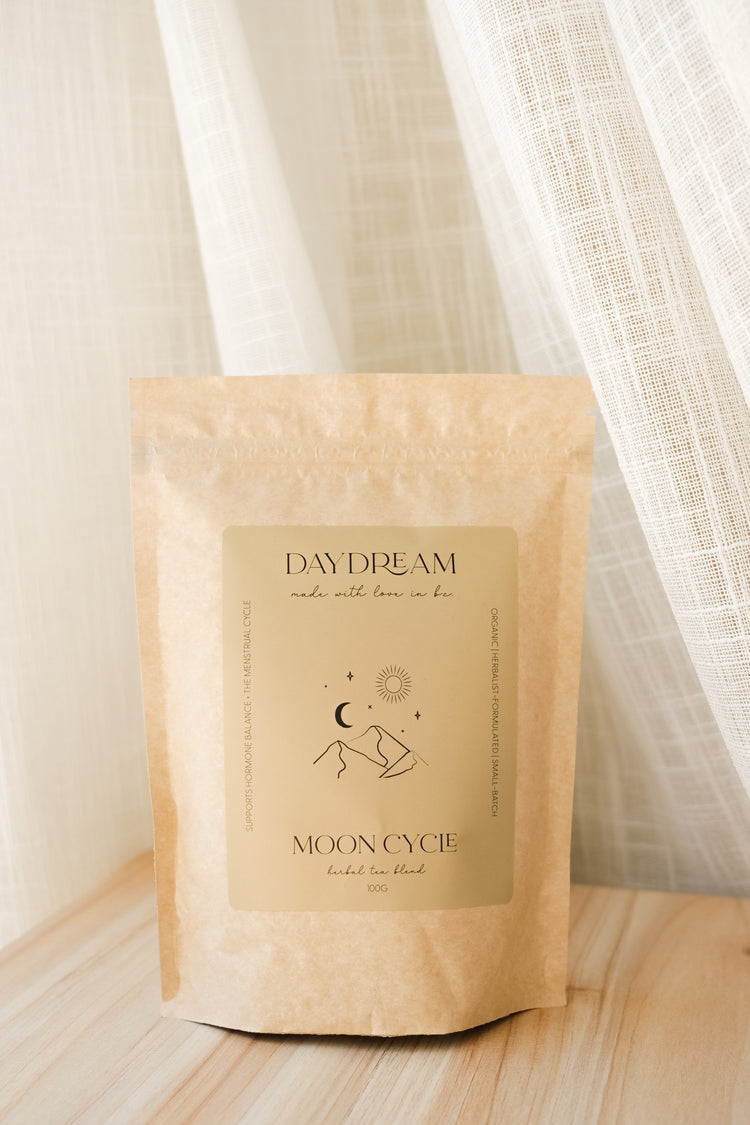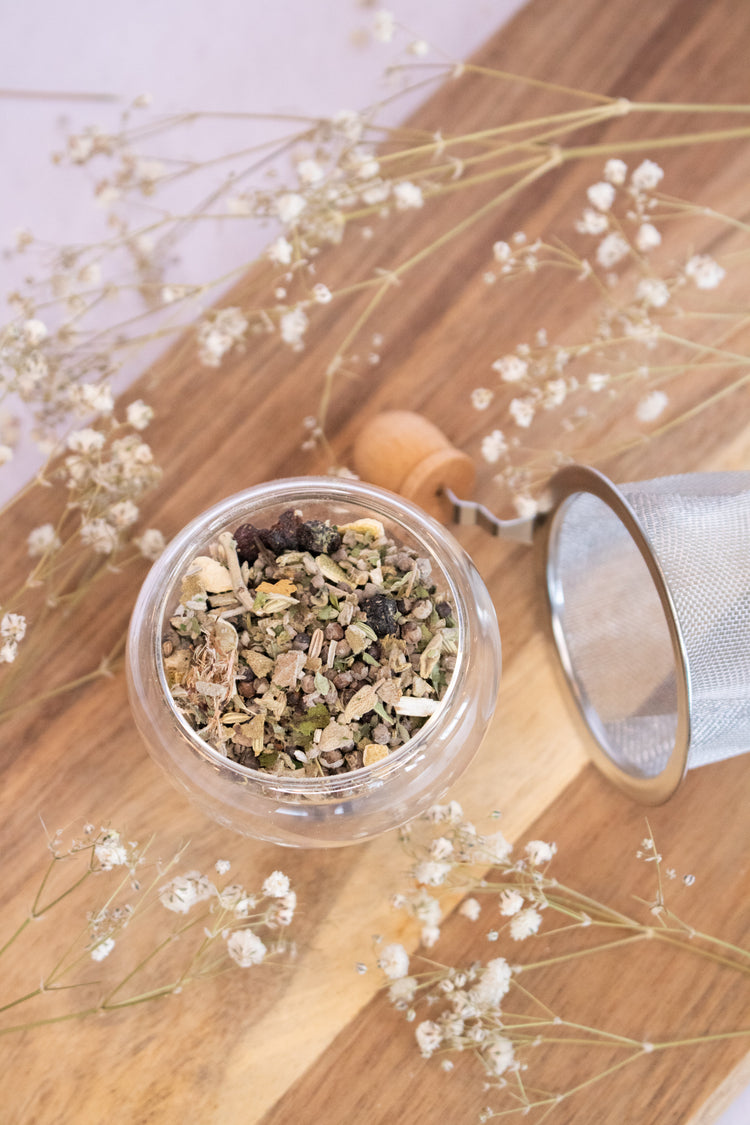 Moon Cycle Tea is Perfection
I ordered the moon cycle tea cause I have consistently bad cramps when I PMS. The tea itself is sort of an odd flavour so Remy recommended adding a sweetener which I did. And honestly after I drank I didn't have cramps the rest of the day, which is rare for me. Thanks for the great service and product, Daydream!